New Bavaria Sailing Yachts (Built in 2017)
Bavaria Cruiser 34, Bavaria Cruiser 37, Bavaria Cruiser 37 (2 Cab), Bavaria Cruiser 41 (3 cab), Bavaria Cruiser 41 S, Bavaria Cruiser 46 (4 cab) , Bavaria Cruiser 51 (5 Cab)
What does an Americas Cup yacht and a CRUISER 51 have in common? Both were drawn in the famous design office of Farr Yacht Design in Annapolis. Perfect sailing properties are the key to successful yacht design – and this is no different for the CRUISER 51. In her design lies the knowledge of hundreds of racing and cruising yachts, which gives her high speed potential while maintaining the safest possible seakeeping. It is thanks to the architects of Design Unlimited UK and the product managers at BAVARIA that you not only feel comfortable on a CRUISER 51, but that every inch of space below deck is put to optimal use. Together they have tested every line, every beam of light that enters the cabin, every aspect of ergonomics, every cabin and every space in the CRUISER 51 – over and over, until the unique interior of the CRUISER 51 met the high standards of her designer.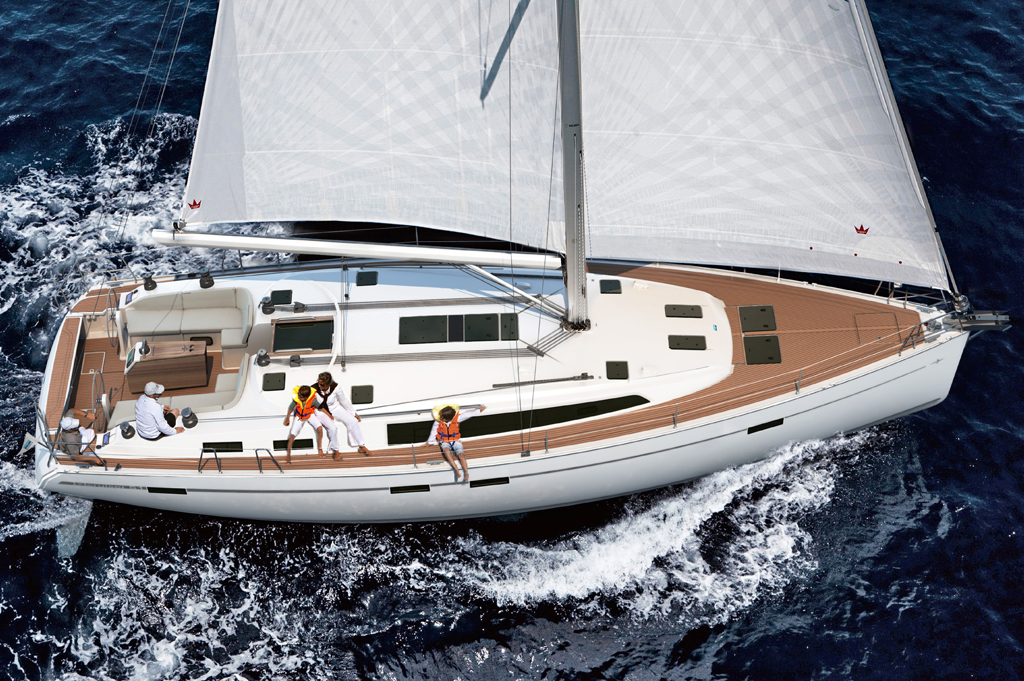 Source : https://www.bavaria-yachtbau.com
New Dehler Sailing Yachts built in 2017
Its features meet any desire a sailor might ever have. Its design blends functionality with aesthetics, and the workmanship is flaw- less, right down to the smallest detail. These are the high standards we are committed to, striving to meet them every day. We build each yacht in such a way that you will be impressed by lots of clever ideas. 'Smart Perfection' is when solutions seem really simple although hard work.
Source : https://www.dehler.com
New Dufour Sailing Yachts built in 2017
Dufour 350 Grand Large, Dufour 382 Grand Large (3 Cab), Dufour 382 Grand Large (2 cab), Dufour 412 Grand Large, Dufour 460 Grand`Large (4 cab), Dufour 512 Grand Large (5 Cab)
Dufour 512 perfectly combines the philosophy of a yacht with elegant and luxurious style as well as a marine boat with outstanding performances.
After the success of the Dufour 500 GL, produced up to 140 units, Dufour proposes a revisited version of this exceptionnal yacht, which benefits from all the innovations and features integrated in the latest Grand Large models.
While sailing, the new fixed bowsprit, helmsman console, and inclined boom are notorious advantag- es for easy manoeuvring. At anchor, you will enjoy the fully equiped exterior galley with barbecue, sink and fridge, as well as the wide sunbaths and lighted handrails for an unreached lifestyle ap- proach on a yacht of same category.
Incredibly performant, easy to sail and dreamily elegant, the Dufour 512 promises intense emotions in all conditions and embodies a new dimension to sailing adventures.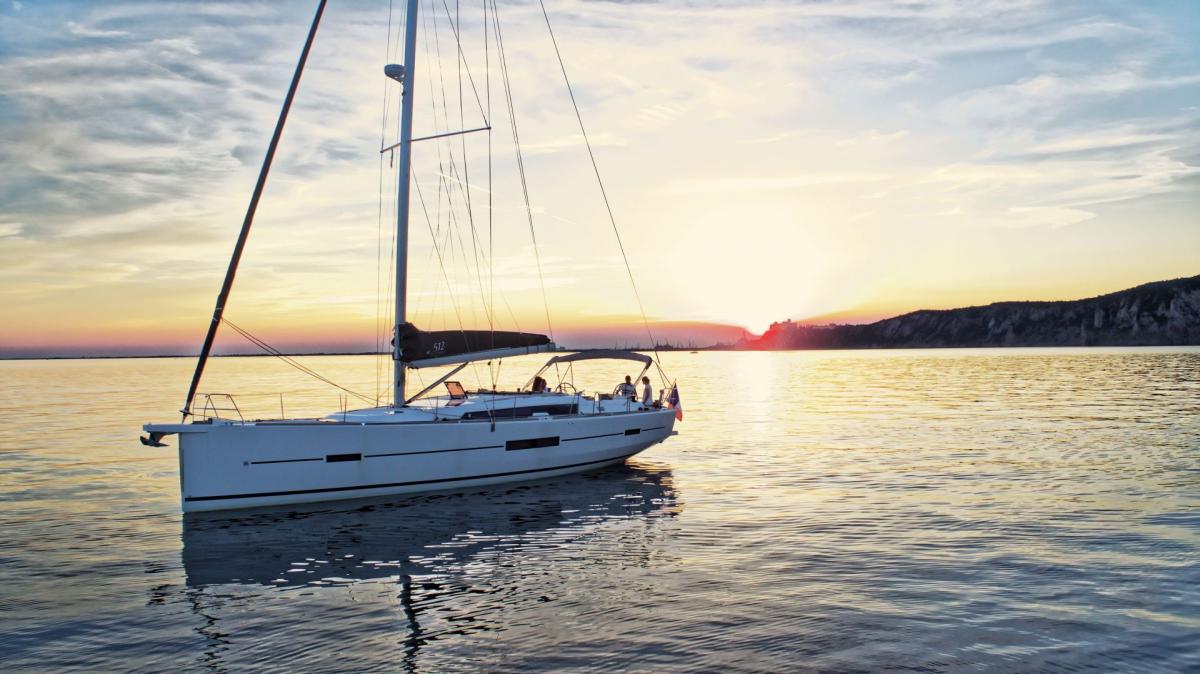 Source : http://www.dufour-yachts.com
New Hanse Charter Yachts built in 2017
Hanse 385, Hanse 415, Hanse 455, Hanse 505, Hanse 505 (5 Cab), Hanse 575, Hanse 588 (5 Cab), Hanse 588 (4+1 Cab)
For many years, Hanse has been setting trends towards simplifying sailing and making it faster. Designed by judel/vrolijk & co, build with a keel stepped mast, high rig, double forestay, fully battened mainsail for speed and carbon reinforcement, the new Hanse 588 delivers fast cruising without compromise. The convincing key data: mast length above wl 25.85 m, total sail area 157.00 m², reacher 115.00 m², gennaker 245.00 m².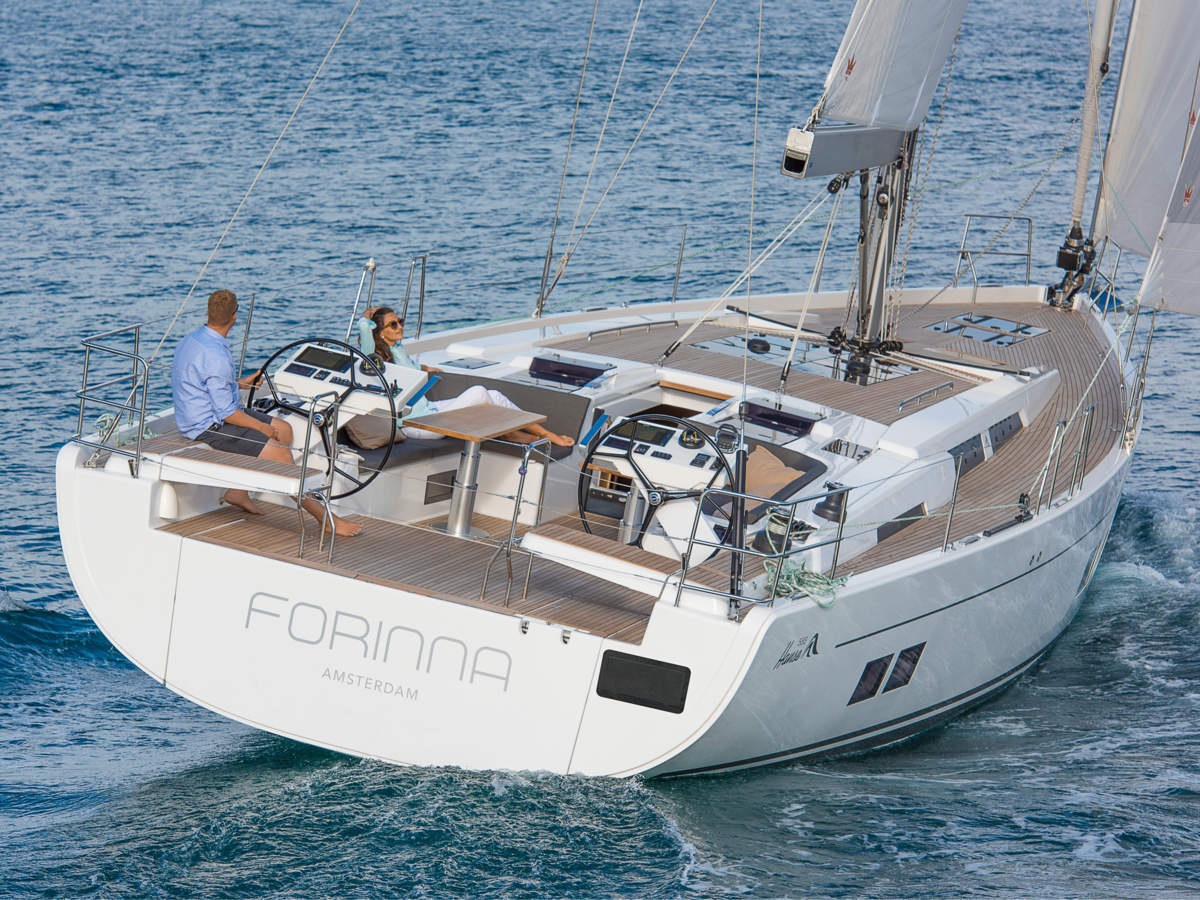 Source : https://www.hanseyachts.com
New Elan Charter Yachts built in 2017
Elan 40 Impression, Elan 50 Impression (5 cab), Elan GT5
The Impression 50 delivers a consistently pleasurable sailing experience, which means fast cruising and easy handling even when "short-handed". Impression Yachts combine hull design with optimal rig and sail area to ensure a safe and stable yacht in every sea condition. The twin wheel/twin rudder system ensures better control and handling even in the most extreme conditions. Options of a self-tacking jib system can make the Impression 50 a truly "short-handed" blue water cruising yacht.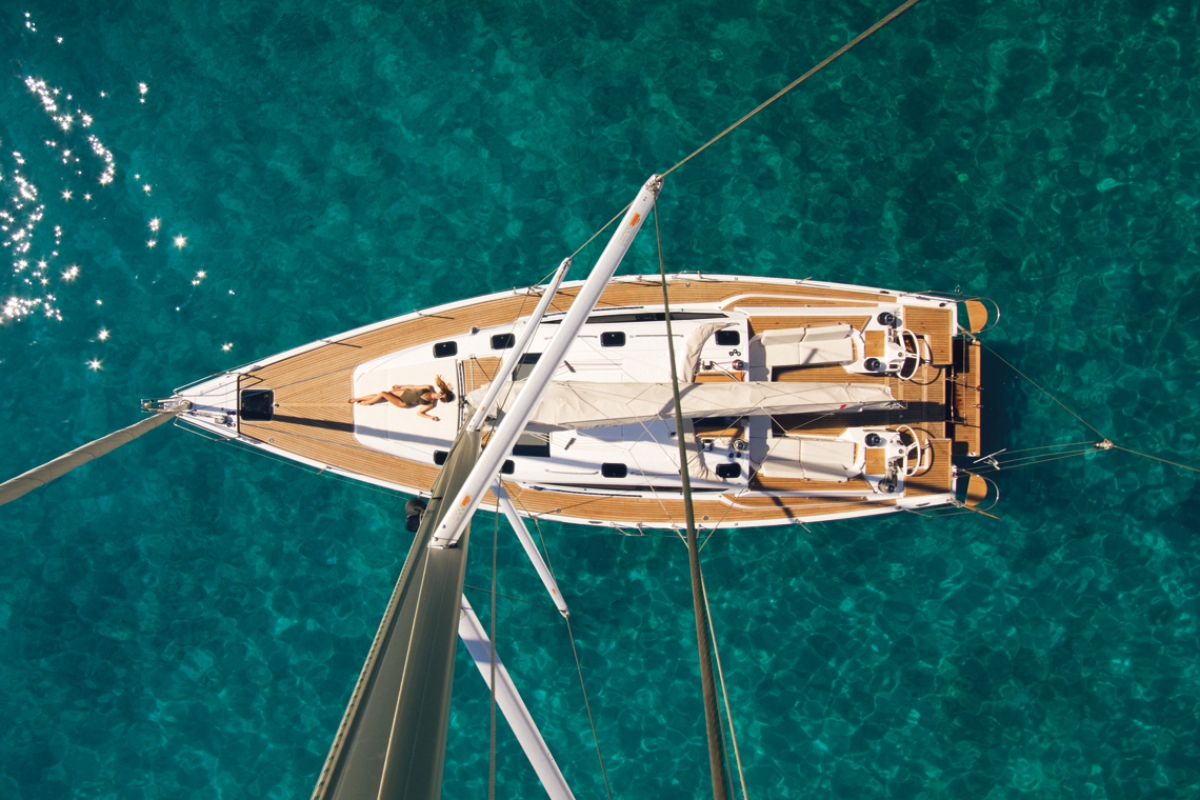 Source : http://www.impressionyachts.com
New Jeanneau Charter Yachts built in 2017
Jeanneau 54 (5 Cab), Sun Odyssey 349, Sun Odyssey 389, Sun Odyssey 419, Sun Odyssey 449, Sun Odyssey 479, Sun Odyssey 519 (5 Cab)
Every aspect of the Jeanneau 54 is all-new and designed to fit the way you live, like no other yacht in her class. Never before seen solutions are found throughout, from the clever VIP interior layout to the spacious living cockpit and the easy and discreet management of the tender and the innovative aft terrace. Every detail and function has been considered to enhance life aboard and the cruising experience.
The Jeanneau 54 is born from the close collaboration of Philippe Briand, who's chined hull and elegant deck profile ensure seaworthy handling and timeless looks, and Andrew Winch's meticulous approach to every ergonomic detail and the selection of high-end materials that echo the look and feel of his super yacht pedigree.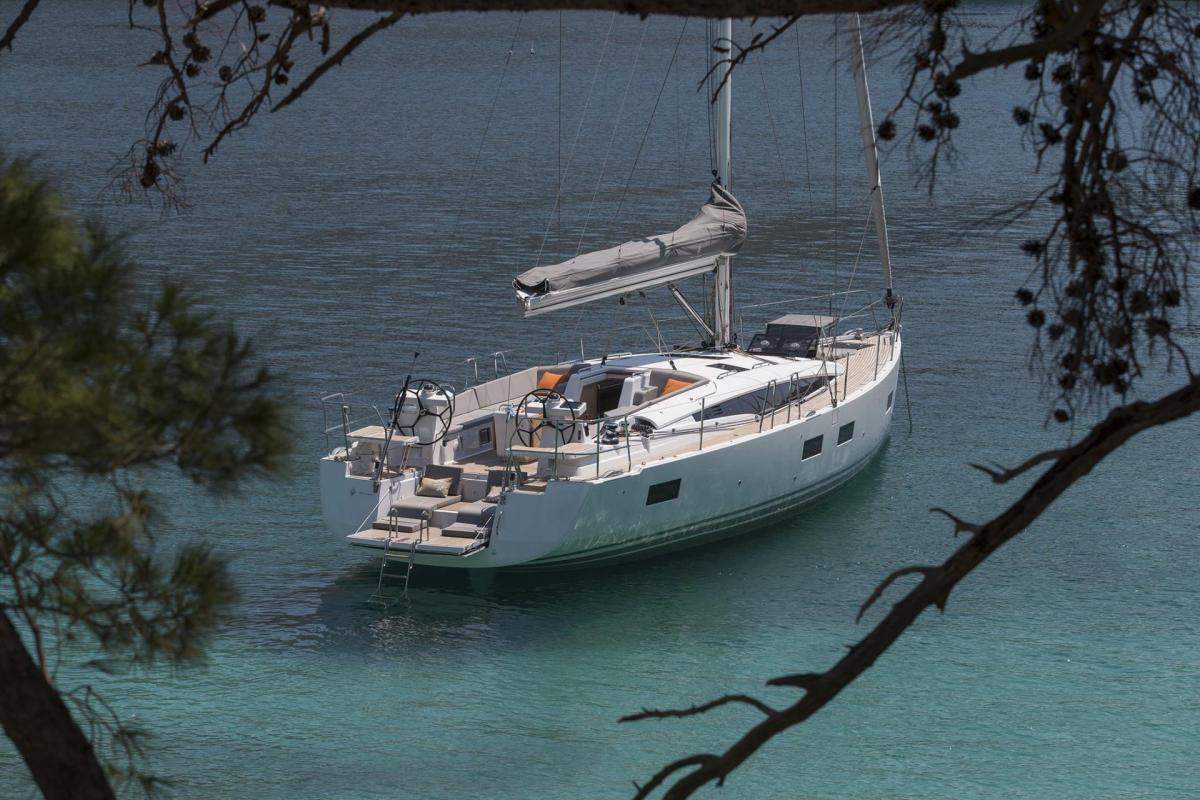 Source : http://www.jeanneau.com
New Beneteau Charter Yachts in 2017
Oceanis 35.1, Oceanis 38.1, Oceanis 41.1, Oceanis 45 (4 Cab), Oceanis 45 (3 Cab), Oceanis 48 (4 cab), Oceanis 48 (5 Cab)
With its attractive sleek silhouette and a deck plan optimized for long cruises, the Oceanis 48 is perfectly proportioned. Important options in terms of space organization and ergonomics distinguish her from others. She urges you to set off on long cruises and experience very comfortable stopovers.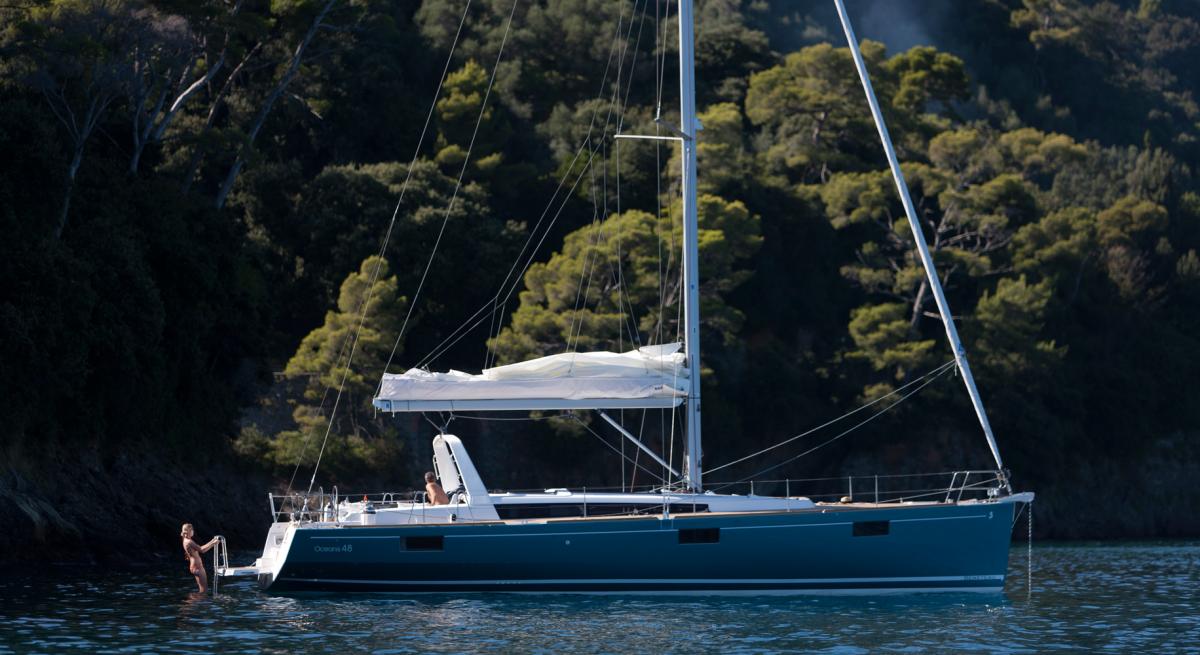 Source : http://www.beneteau.com
Interested? Please check our offer on https://yachts-booking.com/en/find-yacht and book a yacht online. In the Year 2017 we have more than 300 new yachts available.