The position of the Balearic Islands is such that they create a 'Mediterranean front' and so local winds are very favourable for sailing. Conditions are usually only bad when other weather fronts prevail which can happen during the winter months. The natural nooks and crannies around the coastline of Mallorca are ideal places for dropping anchor in the calm waters of bays and calas dotted around the island.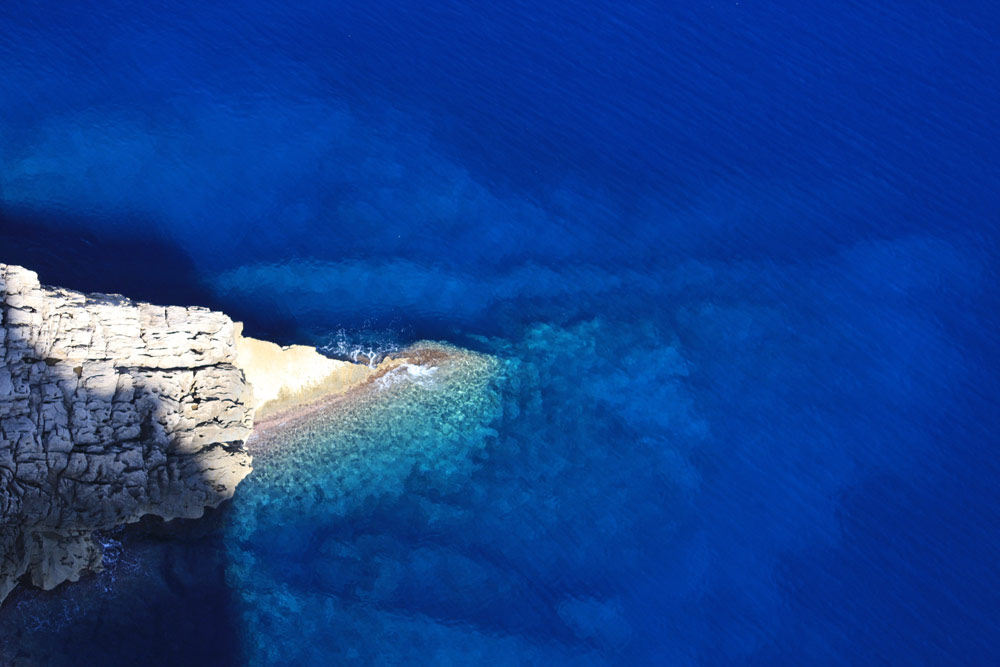 The Balearics include several islands - Ibiza, Majorca Menorca and Formentera. There are many minor islands and islets close to the larger islands, including Cabrera, Dragonera and S'Espalmador. This wonderful yacht charter destination holds so much more for yachtsmen than any mainland visitor could ever imagine. From golden beaches and bays to lively harbours and high rocky peaks, the Balearics possess their own hidden lifestyle, entertainment and cuisine, as varied and exciting as the sailing in the islands themselves.
It is yacht charter that is increasingly coming to the attention of visitors to the Balearics, with the opportunity to see the islands in a very different light, away from the mass tourism. Even on a one week sailing holiday, you can visit Majorca, Menorca and Cabrera comfortably. Alternatively, take it easy and meander from bay to bay, anchoring off one of the many golden beaches by day and at night.
The weather conditions are perfectly adapted to cruising from the end of March to the end of October, with a low frequency of Gale around 2 percent of the time, compared to a 5%-10% frequency in the heart of Winter. Average temperatures both in terms of weather and water also make the islands attractive for sailing holidays and boat rentals. In celsius the averages range from minimums in January of 11 degrees to the highs in August of 27.5 degrees. The average temperatures between November and March range from 10 to 16, and jump to averages ranging from 21 to 27 from April to August perfect for a summer sailing vacation. Wind speeds average 9 from March to August, and from September to March the winds hover at around 8 knots.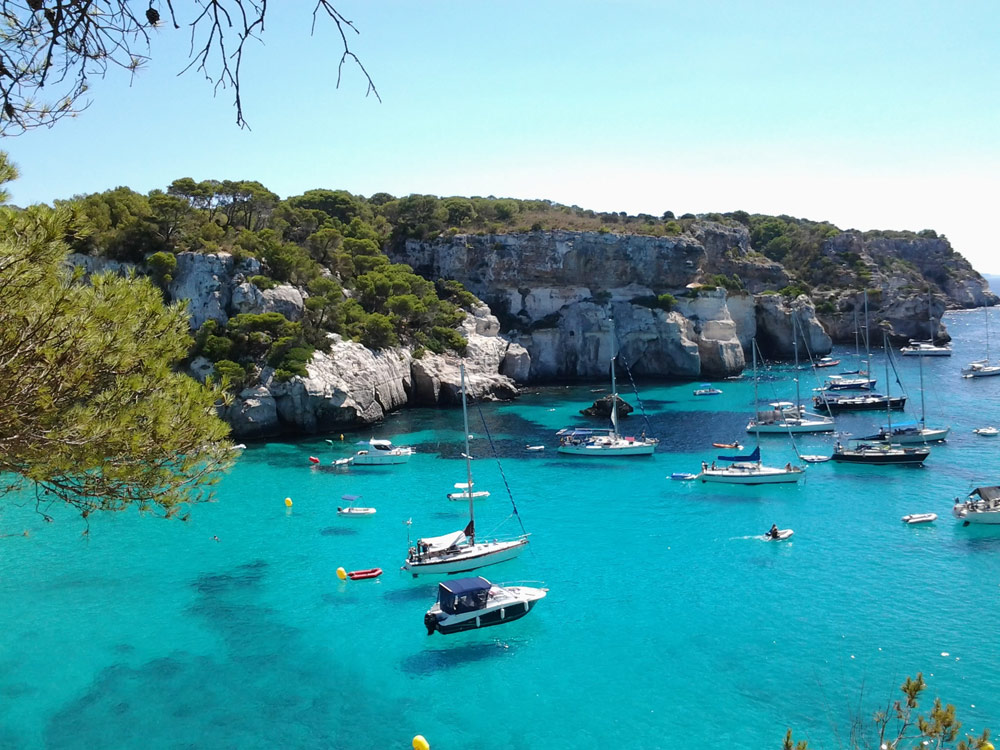 Yacht Charter Season. All year round if you wish. The comfortable summer yacht charter season runs from late May to late September. Luckily, there are plenty of anchorages, and some are superb. Many are in calas (coves) throughout the islands. Don't anchor inside swimming areas marked off with yellow buoys, nor in Posidonia (sea grass) preservation areas. Buoys are provided in preservation areas, and these should be booked ahead. The areas are patrolled, and fines are threatened for those breaking the rules. Some Calas in Mallorca, provided with buoys, do not permit anchoring.
Winter offers pleasant cruising when the weather is settled, usually with light winds, especially around Ibiza. However, winter unsettled weather is frequent, sometimes including brief periods of very fierce wind. Mistral and Tramontana winds are a common winter threat, bringing northerly swell and big winds out of a clear sky, often for days at a time. NW of Minorca can then be dangerous with occasional onshore F9 or more. Big swells spread around many anchorages. Allowing for these threats, winter cruising can be rewarding.
Interested? Please check our offer on https://yachts-booking.com/en/find-yacht and book a yacht online. In Balearic Islands we have more than 700 yachts available.