From around 2500 Yachts available for yacht charter in Croatia, close to 1000 are based in Split Area (for availability please check here). If not booked for more weeks, they all will have to be back in the base marina on Friday evening with full fuel tank. As there are only few petrol stations in the area, very likely you will have to wait quite long to get the fuel for your yacht. To avoid this, you can take a berth in Yacht Club Milna, one of few marinas in Croatia with the pump station. The marina crew will help you with refuelling and you will even have some time to enjoy some of local specialities in the marinas restaurant "Sedma Peka".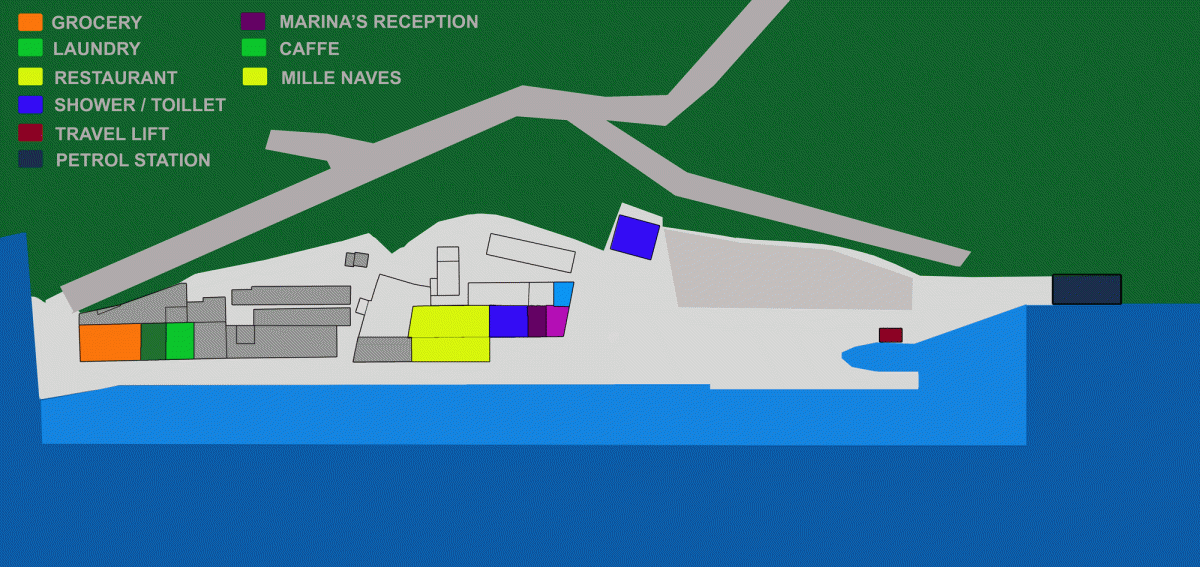 Source: http://nautickicentarmilna.hr
The marina is situated on island Brač, on its western side, only 7 NM from Split. Milna is a small village on Brač, known for its harmonious and preserved traditional architecture. The most prominent feature of this place is its natural harbour whose function dates back to the year 300, that is from the time of construction of Diocletian's Palace. Even today it justifies its name given by the Venetians - "Valle di mille navi" (bay of a thousand ships) because it is still the largest, most beautiful and best-protected port of Brač.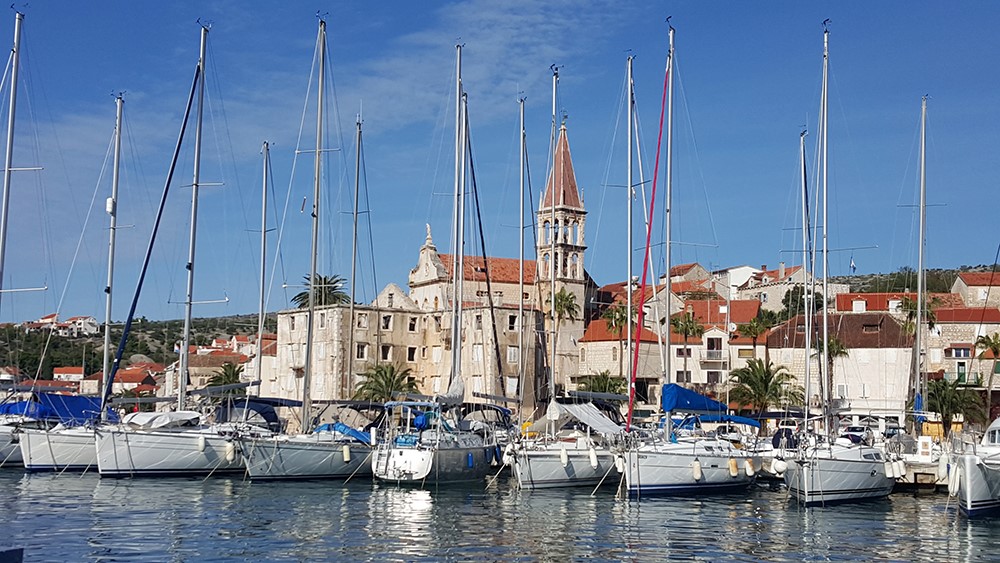 Source: http://nautickicentarmilna.hr
From the services, except the petrol station, in the marina you will find the Nautical shop, offering wide range of spare parts, marine cosmetics and fishing equipment. Among other supplies, here you can find electric and electronics spare parts, batteries, safety equipment, fenders, ropes, pumps, oils, etc. They also offer service and maintenance for all types of vessels.
The marina is equipped to handle a wide-variety of boats with our 20-ton marine travel lift. They will assist you with your boat haul-out. The experienced NCM staff will haul-out boats, even the ones that cannot be accommodated by classic travel lift systems. Using this safe and efficient way to haul, launch, move, and store your boat, the team of skilled boat handlers treats each boat as if it were their own.
Want breakfast, lunch or dinner right at the seaside? No problems! "Sedma Peka" is located at Yacht Club Milna, overlooking the peer.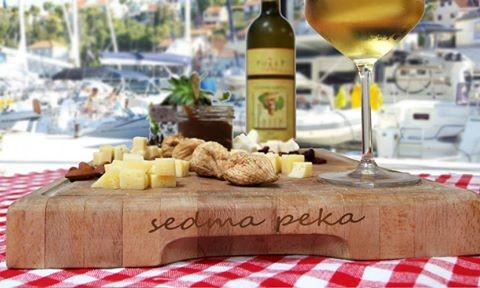 Source: https://www.facebook.com/Sedma-Peka-655834951251026
The restaurant offers traditional food with local ingredients as well as domestic wines. From those ingredients "the Chef" will make extraordinary dishes so you could taste their traditional food. For RESERVATIONS please call +385 91 333 4531.
If you plan to visit Milna during your yacht charter in Croatia, our advice is to contact the reception and check for available places: +385 91 4000 487.
Interested? Please check our offer on https://yachts-booking.com/en/find-yacht and book a yacht online.